Winfield High School
Class Of 1972
In Memory
LaVonna Storey (Deffenbaugh)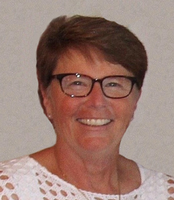 LaVonna Storey Deffenbaugh
LaVonna Sue Deffenbaugh, 65, of Derby, passed away Wednesday, May 22, 2019.
Services are at 10 a.m. Wednesday, May 29, at Woodlawn United Methodist Church, 431 S. Woodlawn Blvd., in Derby.
Visitation is from 2 to 8 p.m. Tuesday, May 28, with family greeting from 5 to 7 p.m. at Smith Mortuary, 1415 N. Rock Road, in Derby.
In lieu of flowers, a memorial is with the American Cancer Society, www.SmithFamilyMortuaries.com.
LaVonna was preceded in death by her father, Francis Storey; and father-in-law, Clarence E. Deffenbaugh.
Survivors include her husband, Wallace; mother, Betty Storey; mother-in-law, Laura Mae Deffenbaugh; siblings, Deb (Larry) Hargrove and Randy (Rebecca) Storey; and loving extended family of nieces, nephews, great-nieces, great-nephews and cousins.
http://www.ctnewsonline.com/obituaries/article_4a753d9e-7e78-11e9-b9c7-b301e8ae8e6e.html