Winfield High School
Class Of 1972
In Memory
Bob Nichols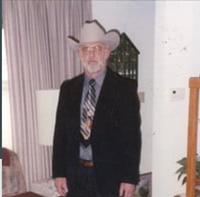 Robert Alvin Nichols, 67, of Bartlesville, passed away on July 17, 2022, in his home. He was born on September 21, 1954, in Winfield, Kansas to Robert Dean Nichols and Nancy Jane Nichols.
After graduating from Winfield Highschool in 1972, he attended some college where he obtained a certification to become an automotive mechanic. He worked for the family automotive business, Nichols Auto Shop, in Winfield, Kansas for 30 years before moving to Bartlesville, Oklahoma and working for Sphere's. He was ASC masters certified and taught an automotive course at Wichita Vo-Tech. He enjoyed hunting, fishing, and horses, but what he loved most was guns and cars. He was a member of the NRA, Sons of The American Legion post NO. 10, and the Masonic Lodge NO. 165.
He is preceded in death by his father, mother, and both grandparents. He is survived by his brothers, Gary A. Nichols of Wichita, Kansas, James L. Nichols of Ark City, Kansas, and Tim D. Nichols and wife Lynn of Winfield, Kansas; nephew, Thomas Nichols and wife Brindy of Kansas City, Missouri; two nieces, Amber Nichols, and Melissa Magness and husband Chris; and two great nephews, Ayden and Carson of Kansas City, Missouri.
A memorial service will be held Saturday July 23, 2022, at the Stumpff Funeral Home Chapel at 10:00AM. In lieu of flowers, please make donations to Cornerstone Hospice or the Cancer Center in Bartlesville, Oklahoma.
https://www.legacy.com/us/obituaries/name/robert-nichols-obituary?id=35869360