Winfield High School
Class Of 1972
In Memory
Greg Dvorak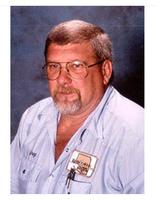 Greg Dvorak
Gregory Lee Dvorak, 66, died on April 7, 2021, at Wesley Medical Center, in Wichita.
Greg was born on June 23, 1954, in Wichita, to the late Marlin Theodore and Veda Marie (Lafferty) Dvorak. At four weeks old he moved with his parents to Leadville, Colo. where they lived until Marlin was discharged from the Army. They returned to Kansas, living in Caldwell, Conway Springs and then Winfield where he graduated from high school in 1972. He was a multi-sport athlete, football, track and wrestling where he earned the nickname "The Master Pinner". He then spent 1 year at Pittsburg State University.
In 1973, he married Kathy Ann Yearout, to this union two sons were born, Travis Wade and Theodore Lee. During this time Greg worked in the oil fields and in construction. When the marriage dissolved, Greg moved to Nevada where he met and married Melanie Gay Fleming, his wife of 36 years. Their family grew with daughter Jessica Lynn and son Tyler Wayne. They lived in Fallon, Nevada until May of 1991 when they moved to Caldwell to help with the farming. Greg later worked and then retired from KAN-OLKA Telephone Association. Following retirement, they bought the St. Line bar and then later moved to Wellington where Greg drove trucks and worked for local farmers.
Greg was proceeded in death by his unborn son Gregory Lee Jr. and his father Marlin.
Greg is survived by his beloved wife Melanie of Wellington, and four cherished children, Travis Dvorak of Winfield, Theodore (Ted) Dvorak of Wichita, Jessica Volavka and spouse Jody of Caldwell and Tyler Dvorak of Wellington. He is also survived by his mother Veda of Raytown, Mo.; two sisters, Gayla Cheadle of Kansas City, Mo. and Michelle Schaffer of Raytown Mo.; 10 treasured grandchildren, Dilyn, Dakota and Dru, of Caldwell, Maci of Hutchison, KS, Payton of Wichita, twins Livia and Landon of Caldwell, Cruze of Winfield, Shaelyn Braxtyn, and Jordyn of Wellington, and recent great granddaughter Milia of Hutchinson.
The family would like to invite friends and family to join them at Sugar Sisters, 20 S. Main, in Caldwell for his Celebration of Life immediately following the service.
Memorial services will be held at 11 a.m. Friday, April 16, 2021, at Schaeffer Mortuary Chapel with Dr. Dan Price officiating.
Memorials may be made to The American Heart Association and sent in care of the mortuary.
To share a memory or leave condolences, please visit: www.schaeffermortuary.info
Arrangements by Schaeffer Mortuary, 6 N. Main, Caldwell, KS 67022.
https://www.sumnernewscow.com/gregory-lee-dvorak-66-caldwell-june-23-1954-april-7-2021/