Winfield High School
Class Of 1972
In Memory
Terry Branson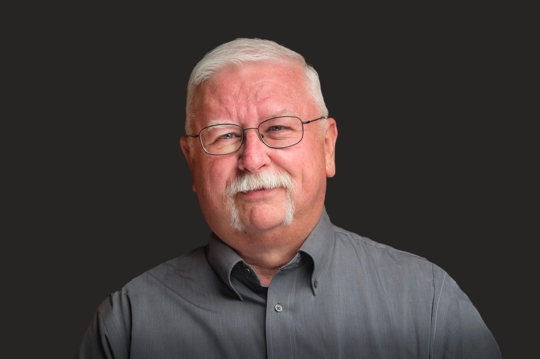 Terry Lee Branson
April 1, 1954 – July 8, 2023
Terry Lee Branson was born in Winfield, Kansas on April 1, 1954, to Charles & Wilma Faye Branson. Along with his older sister, Marcia, the family lived on a farm in Dexter, Kansas until age 9 when the family sold the farm and moved to Winfield, Kansas. As a kid, Terry loved to go hunting and fishing with his Dad & Grandpa. He also discovered he had a passion and talent for woodworking, welding and drafting that would serve him well later in his career.
As a student in Middle School and High School Terry excelled in shop classes and his creativity was endless. He made furniture during his high school years that our family still treasures today. He continued with woodworking and welding throughout his whole life. He was always an extremely hard worker, went on to study aeronautical drafting at a nearby community college, and then went on to Wichita State to study engineering for a brief time. During his time in Wichita, he was working for NCR when some friends encouraged him to move to the bay area in California and work with them at DataProducts developing one of the first dot matrix printers. It was there that he met his wife Joan, in July of 1976. They married the following spring and just celebrated their 46th wedding anniversary. They also have two daughters Paula and Casey. Terry had the opportunity to work for a number of companies and designed many types of products; printers, a laser disc, an IV pump, an earthquake proof computer cabinet for BART, to name a few. Terry and Joan left California and moved to Plano, TX in 1986 where Terry worked for Kendall McGaw and then to Round Rock, TX in 1991 where he worked for Tandem Computers & Dell. It was in Round Rock in 1996, that Terry and Joan took a huge leap of faith and started their own business, M3 Design. God had his hands in Terry's life, moving and directing him to what would ultimately be Terry's dream come to life. Starting the business was exactly what he was supposed to do and it continues to be living proof of God's blessing, as the company is thriving in its 27th year. Terry never lost touch with a friend and he was an incredibly loyal son, husband, father, grandpa, father-in-law, friend, brother, uncle, and more. He was a mentor to many and touched many lives with his talents and care for others.
About 13 years ago, Terry and Joan bought some property in the Texas Hill Country. It became their "happy place" and where Terry continued to thrive with his creativity. He had his wood shop and a welder and made most of the finishes, furniture and built-ins in their house. Terry was an inspiration to all who knew him.
Terry is survived by his wife of 46 years, Joan. Their daughters and families, Paula and Mike Gravley, sons Charlie and Porter of Austin. Casey and Chad Garven and daughter Elle of Austin. His sister Marcia Elam, and husband Eric of Scottsdale, AZ and their children Craig and Lori and their families also of AZ.
There will be a Celebration of Life for Terry on September 13, 2023, at 2:30, at the Rabb House in Round Rock, TX.