Winfield High School
Class Of 1972
In Memory
Jim Bowlin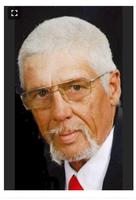 Jim Bowlin
Funeral services for James Charles "Jim" Bowlin, 67, of Enid, Okla., will be 10 a.m. Wednesday, Nov. 10, 2021 at Immanuel Lutheran Church of Garber, Okla. with Pastor Mark Hein officiating. Burial will follow in Memorial Park Cemetery under the direction of Ladusau-Evans Funeral Home. The family will receive friends from 6 to 8 p.m. Tuesday, Nov. 9 at the funeral home.
Jim was born Oct. 2, 1954 in Winfield to Jimmy and RuthAnn (Reed) Bowlin. He passed away Sunday, Nov. 7, 2021 at his home in the presence of his loving family.
He attended Winfield High School, graduating in 1972. He married Nancy Gatliff and they had two sons, Jeremy and Cody, in Winfield. He later married Kimberly Dawn Evers on Aug. 20, 1988 at Redeemer Lutheran Church in Enid, Okla. They would have celebrated 32 years prior to Kim's passing in December 2020. Jim enjoyed roller skating when he was younger. He also enjoyed bowling and had many 300 games to his credit. He played in bowling tournaments in Las Vegas, Springfield, Mo., and several other states. He was a grill master and chef. He had an area by his shop, aka "man cave", for grilling and smoking meat, a pool table, and a TV for watching Alabama football and having a few cold ones with his sons, friends and family. He also enjoyed fishing, and planting and growing vegetables in his garden, which he made homemade salsa from. He had a herd of black angus cattle that he enjoyed nurturing and caring for, teaching his grandchildren about life on the farm. He had a strong stubborn streak, but it didn't carry on to his kids or sister. The most treasured part of his life next to God was his wife and soul mate, and their children and grandchildren, who were loved so much. Family was so important to him. When his wife or kids or grandchildren would tell him they loved him, he would respond with "How about that!" He will be greatly missed.
Jim was preceded in death by his parents, Jimmy and RuthAnn Bowlin; wife, Kimberly Dawn Bowlin; and three brothers, Michael, Will and Steve Bowlin.
He is survived by five children, Jeremy Bowlin and Cody Bowlin, both of Winfield, Jennifer Stowers and Matt, of Garber, Okla., Stephanie Bowlin, of Enid, Okla., and Johnathan Bowlin and wife, Ciarra, of Enid, Okla.; three grandchildren, Alice Rose Stowers, and Isabella and Ryder Bowlin; a sister, DeAnn Titus and husband, Will, of Newton; and nieces, nephews and other family and friends. His dog, Patches, also survives him.
Memorial contributions in Jim's name can be made to Immanuel Lutheran Church of Garber, Okla. and his grandchildren's educational fund, with Ladusau-Evans Funeral Home serving as custodian of the funds.
Condolences can be made, memories shared and services viewed online at www.ladusauevans.com.
https://www.ctnewsonline.com/obituaries/article_4919e762-410b-11ec-861d-f3b1dfc3ca82.html